Meet our people working to help women and girls drive positive social change and lead their communities to become active stewards of a more sustainable earth
EVELYN NASSUNA
Co-founder and Chief Executive Officer
Evelyn has worked for Shared Action Africa since its inauguration in 2014. Prior to working with SAA, she worked for Lutheran World Relief (LWR) for over 13 years in two capacities, including East Africa Regional Representative and Country Director for Uganda. Prior to joining LWR, she worked for Catholic Relief Services (CRS) as the Global Solidarity, Advocacy and Justice Manager for the Uganda Country Program. Before joining CRS Uganda, she worked as Program Manager for Law and Advocacy for Women in Uganda (LAW-U), a nonprofit advocating for women's rights in Uganda. Prior to joining international development, Evelyn practiced law with Kisaakye and Company Advocates in Uganda. Evelyn volunteers with several international and local organizations in the US and Uganda. She is a member of Rotary International and serves on the Board of Directors for The Africa House – Sacramento and The Interfaith Council of Greater Sacramento in California USA.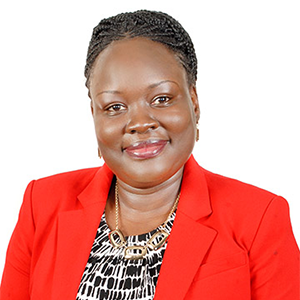 Evelyn holds a Master of Laws degree from Georgetown University School of Law in Washington, DC and a Bachelor of Laws and Development Studies from the University of Dar-es-Salaam in Tanzania. She is an alum of the Women's Law and Public Policy Fellowship Program and Leadership and Advocacy for Women in Africa Fellowship Program at Georgetown University Law Center in Washington DC, USA.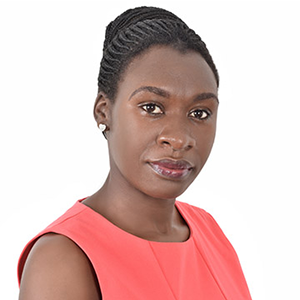 PRISCILLA NAMBAJJWE
Co-founder and Finance & Operation Director
Priscilla is a cofounder of Shared Action Africa in 2016 and manages the Shared Action Fund, a social enterprise started by Shared Action Africa with the aim of providing affordable gender-sensitive loans to support the economic development of rural and refugee women youths. Before joining SAA, she worked as Finance Officer for Motorcare Uganda Ltd, a private company, where she managed the company's credit and recovery program for five years. Prior to joining Motorcare, she worked for a local women's nonprofit in Uganda as an accountant for three years. Priscilla is also a founder member of FINE SACCO, a savings and credit cooperative society in Uganda that he helped manage for two years.
Priscilla holds a master's degree in Finance and Accounting from Makerere University and Bachelor's degree in Statistics from the same university.
SYLVIA NALUBEGA
Programs Director
Sylvia joined Shared Action Africa as Programs Director for Shared Action Africa in 2020. Prior to joining SAA, Sylvia worked as Programs Manager for Action for Rural Women's Empowerment (ARUWE) Uganda for over 12 years. At ARUWE, she oversaw the development and implementation of the organizations' programs related to women's economic empowerment, land rights, youth skilling, ART projects, HIV prevention and Sexual Reproductive Health. Sylvia is experienced in building and working with inclusive grassroots women and youth movements for human rights awareness and advocacy for better social service delivery. Sylvia has published two novels that address social issues and continues to use her writing skills to amplify human rights issues for women and youth using online platforms. Sylvia is part of the World March for Women Africa and Copyright, an online network for writers.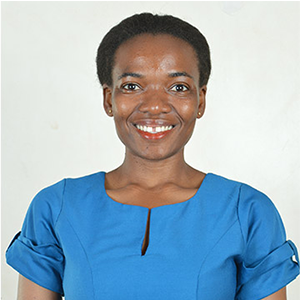 Sylvia holds a Post Graduate Diploma in Monitoring and Evaluation from the Uganda Management Institute, a Bachelor's degree in Community Psychology from Makerere University Kampala, Diploma in Sexual Reproductive Health Rights from Lund University Sweden, a Certificate in Leadership from Harvest Institute Kampala and a Certificate in Human Rights and Social Justice from the University of Bagamoyo, Tanzania.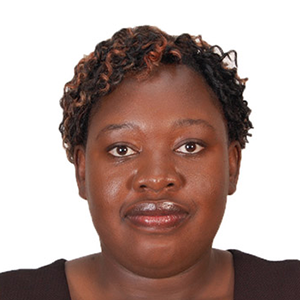 SANDRA TIISA
Technology Expert
Sandra is a technology expert at Shared Action Africa. She supports the organization with expertise in implementation, monitoring and maintenance of IT systems specifically focusing on computer networks, databases and system administration function. Before joining SAA, she was an assistant lecturer at Kyambogo University providing mentorship to students and to ensure efficient delivery of teaching programs in accordance with the university's strategy and procedures. She also carried out assessments and evaluations of examinations work and provided academic and consultative support to students. Prior to joining Kyambogo University, she worked as a telecommunications engineer at Uganda Communications Commission (UCC).
Sandra holds a bachelor's degree in Telecommunication Engineering from Kyambogo University, Uganda.
CHRIS AUSTRIA
Photography, Videography and Social Media consultant
Chris Austria joined Shared Action Africa as a photography, videography and social media consultant. Previously, he was working with Chris Austria productions for 2 years in San Francisco, CA as CEO directing operations of photography and video production, cinematography and video editing for companies and nonprofit organizations. He also worked for Wildlife for Sustainable Development (WSD) in Ethiopia for 2 years. Before joining WSD, he worked with Wildlife Companions Sanctuary in California as a keeper of big cat animals including tigers and lions and other primate animals. During this time, he gave educational presentations about endangered species and did fundraising for the sanctuary.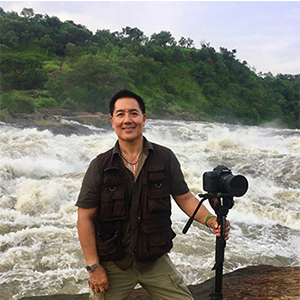 He has certificates in Cinematography & Video editing and Digital Media Production from Bay Area Video Coalition, San Francisco, CA and Pyramid, San Francisco, CA respectively.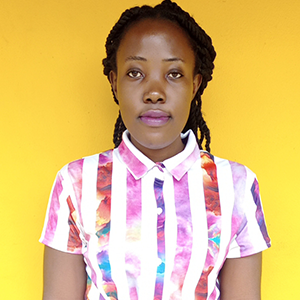 Joan Birungi
Joan Birungi joined Shared Action Africa as a Data Clerk in January 2021. She previously worked with PMI, Vector link as a data entry clerk on a project implemented to protect against malaria through deployment of insecticide-treated mosquito nets (ITNs) and indoor residual spraying in 8 districts of Uganda. Prior to joining PMI Vector link, she served as a Quality Control Operator on the National ID project under Ministry of internal affairs with the main role of performing citizen verification using the client information system and quality of cards produced. Preceding that, she interned as a data clerk in the Reproductive Health Division of the Ministry of internal Affairs.
Joan holds a Bachelor's Degree in Industrial and Organizational Psychology from Makerere University of Kampala Uganda.
Agnes Akullu
Agness Akullu joined Shared Action Africa as an Assistant Livelihoods Officer in 2021. Prior to joining SAA, she worked with Heifer International as a community Agro input entrepreneur (CAE) where she trained farmers on good agronomic practices (GAP) and also helped farmers form and register Saving and Credit Co-operatives (SACCOs). Prior to joining Heifer International, she worked with AVSI Foundation as a community based trainer providing technical support to Village Savings and Loans Association (VSLA) Groups. Before joining Heifer International, she worked with THETA as a community based trainer overseeing the establishment of VSLAs among the vulnerable communities in Northern Uganda. She also worked for Caritas Lira as a farmer field school facilitator as a Trainer on income generating activities (IGAs), Farming as a Business (FAAB) and access to finance.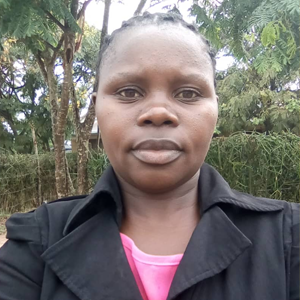 Agness holds a Diploma in Crop production and Management.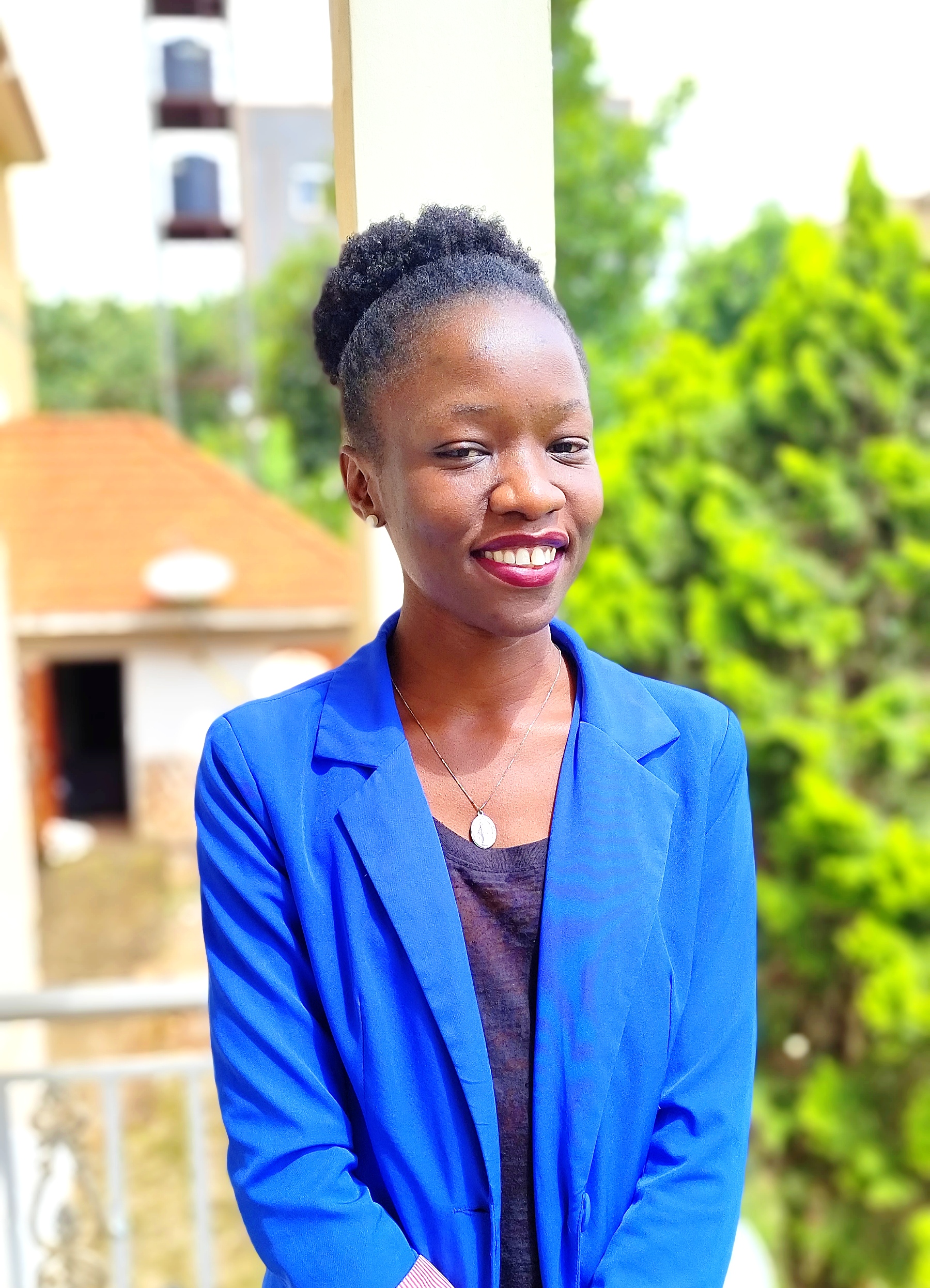 Cherie Namita
Cherie Namita works with Shared Action Africa as a monitoring Assistant. She got a B.A in Development Studies from Makerere University (MUK) and is currently working as a peer mentor with Trailblazers Mentoring Foundation under the Girls Empowering Girls
Programme (GEG) which works to ensure that girls transition safely into adulthood, receive education and training and are empowered to achieve their goals.