Meet the Shared Action Africa Board of Directors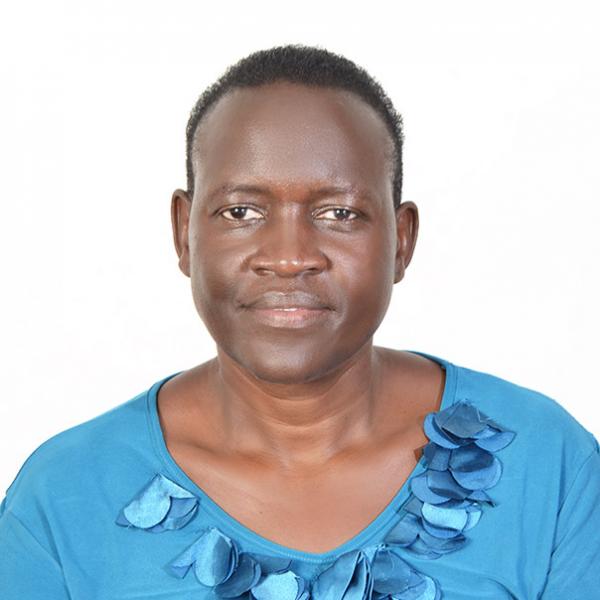 Christine Katabarwa Suubi
Christine K. Suubi is founder and Executive Director of HOPEIN, a development and training consulting firm. She has extensive experience in development, particularly in rural financing and community based financial services. Christine is a trainer of trainers, with over 20 years' experience in providing training in business development/entrepreneurship Skills (BDS), Village Savings and Loan association (VSLA) methodology and financial literacy education. Christine a master's degree in Social Sector Planning and Management (SSPM) majoring in Designing, Evaluation and Review of Public Policies, Projects and Programmes and a bachelor's degree in development Strategies and Financial management from Makerere University.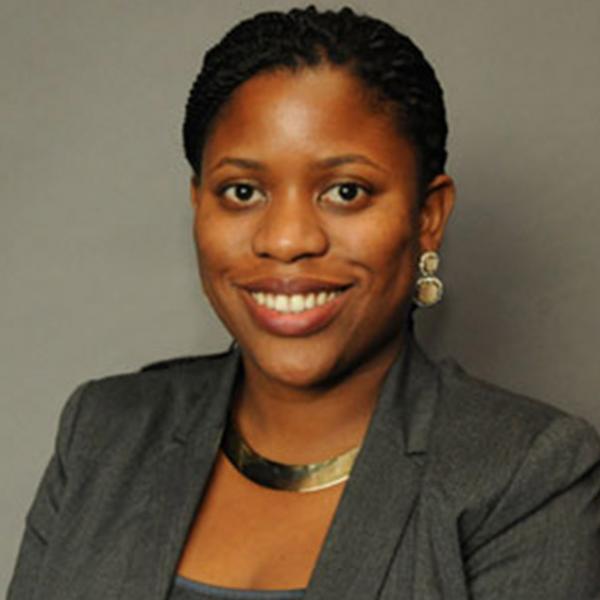 Dr. Josephine Mazzi Namayanja
Dr. Josephine Mazzi Namayanja is an Assistant Professor of Management Science and Information Systems in the College of Management at University of Massachusetts, Boston. She has also worked on research in healthcare where she has proposed methods that can be utilized in disease management and patient care. She is currently working on various research-related projects to enhance technological advancements in healthcare, cyber security and economic growth and development in developing countries. She received her Ph.D in Information Systems at University of Maryland, Baltimore County in May 2015 where she also received her M.S in Information Systems in May 2010. She received her B.S in Information Technology from Makerere University Kampala in Uganda in May 2007.
Lawrence Ssentongo
Lawrence works as the Senior Manager for ENERGY4IMPACT where he helps to accelerate access to clean energy in Africa. He also has over 15 years' professional experience in MSME banking, microfinance and management of development finance projects in sub-Saharan Africa. He worked as Resident Advisor for the 'Rural Financial Enhancement Program aka "A Rural Challenge Fund", implemented on behalf of the Agribusiness Initiative Trust in Uganda. He has also worked in various capacities in the banking sector including Head of Business MSME for GT Bank (formerly Fina Bank) and Credit Risk Manager as well as Head of Corporate Credit Equity Bank Uganda. Lawrence has worked in several countries including Uganda, Kenya, Ghana, Nigeria, Southern Sudan, Zimbabwe, Ethiopia, Zambia, Rwanda. He holds a Master of Arts Degree in Development Studies from Uganda Martyrs University Nkozi, and a BA in Social Sciences from Makerere University Kampala, Uganda.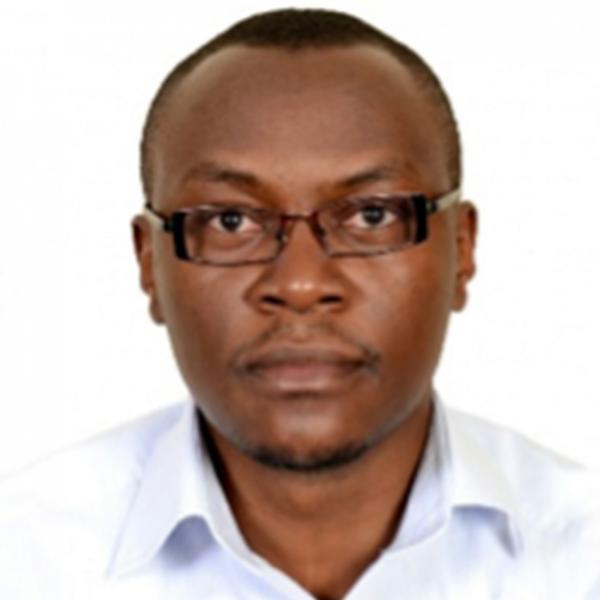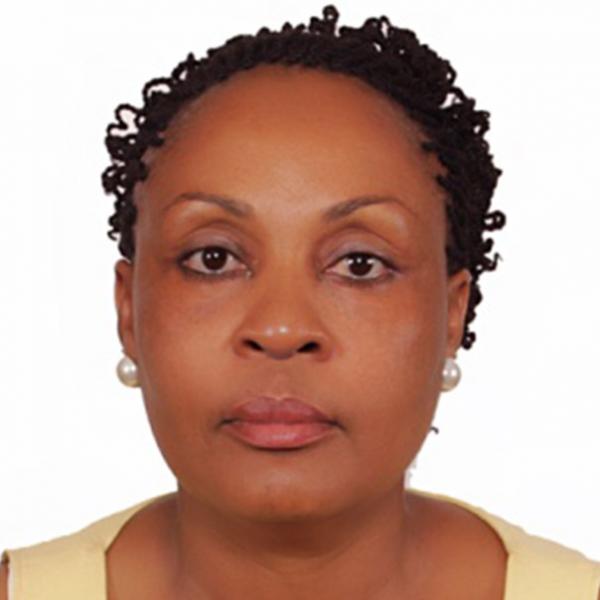 Joan Kabayambi
Joan Kabayambi is an independent consultant with over 18 years of experience in strategic planning, program management and organization development with both public and private organisations. She is also a health anthropologist with extensive experience in the design and execution of operational research agriculture, women empowerment, governance, health, education, economic empowerment, water and sanitation and makes recommendations for action. Joan is currently pursuing a PhD in Development studies with special focus on maternal disabilities (obstetric fistula), at Mbarara University of Science and Technology. She holds a Masters in Public Health leadership MPHL and a Post Masters Fellowship from Makerere University-College of Health Sciences' School of Public Health. She holds a Post Graduate Diplomas in Project Planning Management, Research Methods, Monitoring and Evaluation, and Human Resource Management
Julie Akach
Julie Akach is the Chairperson of the Refugee Women Collective, that bring together over 20 refugee women groups, that was launched with the support of Shared Action Africa in Nakivale and Oruchinga Refugee Settlements. She is a farmer and businesswoman and has provided timeless support to her fellow refugee women as they integrated and settled in Nakivale Refugee Settlement. Julie has played a key role in leading and mobilizing refugee women, particularly to farmers to come together and form the Refugee Women's Collective in Nakivale and Oruchinga Refugee Settlements. She is also a strong advocate for women and girl leadership on several administrative structures in the refugee settlements. In addition, she is a champion for sexual and reproductive justice for adolescents and women and mobilizes her peers and young women to become active users of family planning. Likewise, she is an active participant in the community health education campaigns to promote the utilization of Sexual Reproductive Health Rights (SRHR) in the refugee settlements.

Julie is a refugee from the Democratic Republic of Congo who settled in Uganda in 2016 and is the Chairperson of the Refugee Women's Collective in Nakivale and Oruchinga Refugee Settlements.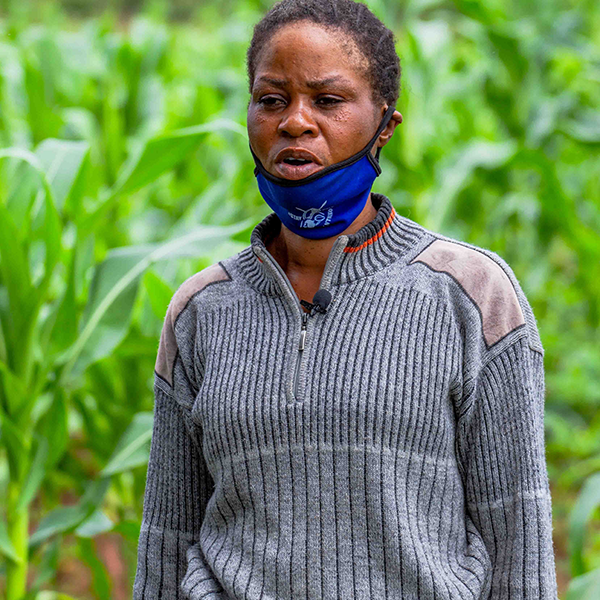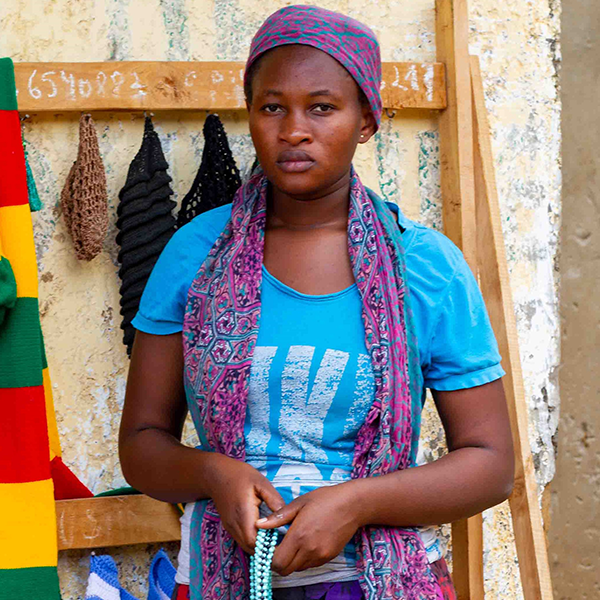 Pamela Tuniza
Pamela Tuniza represents young refugee women on the board of directors for Shared Action Africa, and also serves as the youth representative and mobilizer on the leadership committee for the Refugee Women's Collective in Nakivale and Oruchinga Refugee Settlements. She is also a member of Nakivale Sewing Centre, a partner organization that collaborate with Shared Action Africa to provide technical and hands training to young refugee girls in fashion design and garment making. In addition, Pamela is a peer educator for fellow young girls on issues related to reproductive health, economic empowerment, life skills, reproductive health, gender-based violence and conflict resolution. Pamela's vision is to set up a tailoring workshop where she will train her fellow young women in tailoring and art and craft.

Pamela arrived as a young refugee from the Democratic Republic of Congo in 2018, and was resettled in Nakivale Refugee Settlement is a refugee from the Democratic Republic of Congo, and she is the Vice Chairperson of the Refugee Women's Collective in Nakivale